With the recent loss of this basketball GOAT on 26 January 2020, we would like to honour his on-court greatness by informing you of his off-court Intellectual Property. Many sports fans are aware of Kobe's awards and accomplishments that derive from the cross over ankle-breaking putting players on skates sport known as basketball. Not only did he have handle, but he got buckets as well. Ask any professional player who had the privilege to play with or against him, and they will praise Kobe's indefensible front leg fade away. Kobe's skill set shows in his awards including but not limited to a 5-time NBA champion, 2-time NBA Finals MVP, NBA Most Valuable Player, 2-time scoring champion, 18-time NBA All-Star and 2 Olympic Gold Medals. What most may not be aware of is his relationship to Intellectual Property off the court.
After retiring from dropping threes from downtown and buzzer-beater performances, Kobe Bryant's creative side for 'Dear Basketball' won him an Academy Award. 'Dear Basketball' began its roots in poem form. Glen Keane and John Williams from Disney propelled the written work into a short film. The Tribeca Film Festival in 2017 first presented the film. The 2018 Academy Award ceremony recognised that film as the 'Best Animated Short Film'.
Kobe Bryant also built a business empire. That included companies like Kobe Inc, Kobe Studios (Granity Studios), co-founder of the Mamba Sports Academy and Kobe Bryant LLC. Behind every great business is the protection of Intellectual Property, which I might add is what IP Partnership excels in. The best way to protect your brand is by registering a trade mark. That allows the product or service the business provides to be identified and distinguished from competitors. Overall, Kobe Bryant filed 50 plus trade mark applications.
As of October 2020, Kobe Bryant LLC filed four new trade mark applications in the United States Patent and Trade Mark Office (USPTO). Kobe's family members formed that entity after his passing. LIL' MAMBAS serial number 90260673 was filed under classes 025 and 041. Within class 025 is clothing, including shirts, pants, shorts and hoodies. Class 041 relates more to a service including youth sports programs, camps, classes, workshops and seminars. LADY MAMBAS serial number 90260663, MAMBA LEAGUE serial number 90260665 and MAMBA serial number 90260654 all fall within the same goods and service class listings. The listed trade marks will be examined by an attorney around January 2021 three months after the filing date. The word MAMBA sits within contention with other similar trade marks that were filed before 16 October 2020. For that reason, there is some risk that the examiner will not allow for registration of the fourth trade mark.
Prior to that, three trade marks were filed in June 2020. That includes the word KOBE BRYANT serial number 88917175 and the two logos below. Kobe Bryant, LLC filed all three.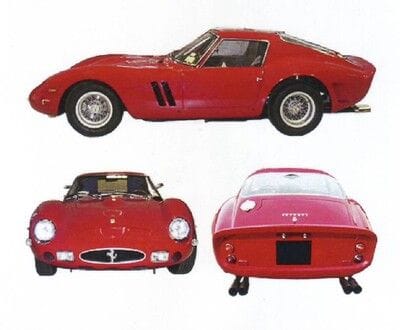 The Logo and the name trade marks both filed for the same classes. The classes are 009, 025 and 041. The goods and services within those classes include television shows, computer software, recordings, earbuds, clothing, websites, children's entertainment, television programs, and educational programming.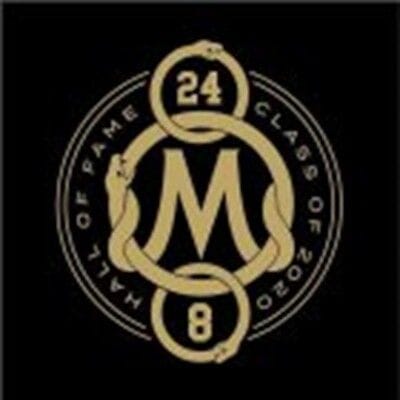 The word mark in UPSTO lists as 'M Hall of Fame Class of 2020, 24, 8'. Different classes are registered than the above marks and include 016, 025, and 028. The mark seems to be more focused on nostalgia type items. That can include trading cards, posters, stickers, books, magazines, clothing including shirts, pants, footwear, and sporting equipment.
The filing of trade marks shows this is not the end for Kobe Bryant's legacy. He will live on through his basketball achievements and business ventures. If you or anyone you know is looking to expand or start a business IP Partnership would be happy to assist with your needs. We may not be dropping rocks from behind the line, but we register trade marks like its game seven of the ship.